A View from Pakistani Scholars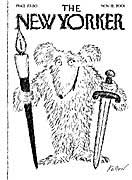 Some background on the Scholars.

During the revolution in Iran, the revolutionaries coined an interesting term "weststruck." This term very appropriately describes a particular strata of society found in practically all third world countries. In Pakistan (as in other such countries) it is that segment of society you would call the upper-middle and upper classes. They generally have a penchant for all things western. They wear either Guess, Calvin Klein or Levis 501s. Know every top ten hit, have probably seen more American films than you have, and know the latest "in" terms. They travel mainly to the USA or Europe for the summers and to Dubai in the winters. They live on Mcdonalds, KFC, and Pizza Hut. Guzzle Pepsi, and spend Friday evenings at TGIF because it's karoke night.

That gives you some idea of the background of the scholars whose work you've received. Their reaction has been completely mind-boggling. At this stage, I can admit that I was floored by their reaction. I had expected them to be totally against the Taliban and Osama, and to have dismissed them as being "illiterate, uncouth and unsophisticated." I'm not the only one to have expected that reaction, a lot of adults are dumb-struck by the responses and emotions of these young people. It's like they've suddenly discovered their identity and found themselves. But will it last? that's the 64-million-dollar question.
The First Drafts of Compositions and some Drawings from the Scholars
Grade 7 Osama bin Laden is innocent Middle Year Program 2 Stating opinion.
Grade 9 They got what they deserved Middle Year Program 4 Argumentative
Grade 10 Media's role in manipulating events Middle Year Program 5

How are the scholars' work Evaluated?
WE FOLLOW A QUALITATIVE ASSESSMENT SYSTEM. THIS IS PROVIDED TO US BY THE IBMYP. THE WORK IS ASSESSED AGAINST DESCRIPTORS AND VARIES FROM SUBJECT TO SUBJECT.
LANGUAGE A (ENGLISH) HAS 3 CRITERIA:

1. CONTENT- UNDER THIS CRITERIA THERE ARE VARIOUS DESCRIPTORS EACH ASSIGNED A NUMERIC VALUE
2. ORGANIZATION - THE SSAME WAY, A SET OF DESCRIPTORS EACH HAVING A NUMERIC VALUE.
3. STYLE - THIS INCLUDES THE SPELLING, GRAMMAR, ETC/ THE MECHANICS. HERE TOO A SET OF DESCRIPTORS IS USED TO AWARD NUMERIC VALUES.

ALL THIS INFORMATION IS PROVIDED IN THE ASSESSMENT GUIDE SENT TO US BY THE IB AND WE CAN ONLY GRADE ACCORDING TO THE TEACHERS GUIDE.

Want to communicate with these scholars?
ALL YOU NEED TO DO IS WRITE AN E-MAIL ADDRESSED EITHER TO REHMAT OR TO TAYMUR. WE WILL MAKE UP A MEMO AND CIRCULATE IT AND YOU WILL HAVE YOUR E-PALS. WE'VE DONE THIS BEFORE WITH OTHER IB SCHOOLS AROUND THE WORLD ON OTHER TOPICS AND ISSUES, AND IN FACT PROVIDED INFORMATION TO THEM THROUGH SUCH COLLABORATION TO COMPLETE PROJECTS AND ASSIGNMENTS. THE SYSTEM ENCOURAGES THIS KIND OF MULTI-CULTURAL EXCHANGES. WE WELCOME THIS DIALOGUE.
Taymur Mirza tiskhi@cyber.net.pk
Rehmat Ebrahim ebrahims@cyber.net.pk

Home - Letter - Lesson Plan